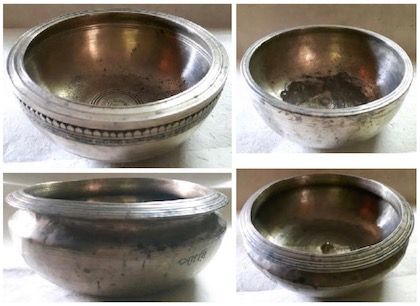 Rare, Antique 14 Bowl Collection in Nepal
Private collection of 14 antique bowls comprised of rare Linghams, unique shapes and designs rarely seen today. In this collection is a rare antique Lingham weighing 3.4 kgs. The smallest bowl is 6 inches with many in the 7-9 inch size, which are thick walled Thadobhati's. These were collected by one of Kathmandu's oldest collectors and represents some of the rarest bowls he ever encountered. Comprised of 16th to 18th century bowls, some with inscriptions, but representing some of the finest Nepalese craftsmanship. The collection is considered a 'masterpiece', all museum quality, long pulsing sustains, and represent some of the finest antiques still left in the Himalayas. This is a once in a lifetime opportunity to own some of the rarest Singing Bowls around. The collection is presently in Nepal and will be shipped direct from the Himalayan Kingdom to your doorstep. Email for pricing.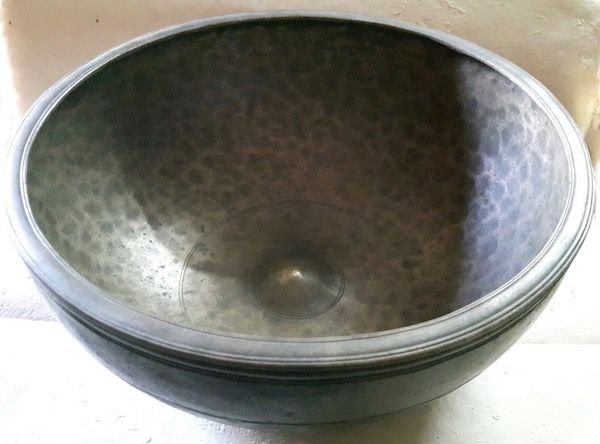 A rare Jambhati Lingham style. We have images of all 14 bowls in this collection.